First, my sweet sweet girl, Alena, made her first reconciliation yesteray at church. For all us "old schoolers", that is neuvo for "confession"! Alena is a very sweet little girl, who unfortunately, gets overlooked sometimes, as she is not as "emotional" and needy as Allison, and she doesn't need as much "mommy help" as the little guys do. So, I often feel guilty for not having enough time to devote to her, because she is really the sweetest little girl, who just wants some attention. It was nice to be able to go and watch her and her class do something they had been preparing for all year. Next....first communion!
Second, I have a super wonderful friend named Loryne. We have a lot in common, and we've known eachother for years. Strangely enough, we've never met, lol! We are "cyber" friends. We first met on an ebay selling bullitan board, and now "talk" daily on another "sister" site! Last year, Loryne sent me TONS of stuff for the kids, and myself for Christmas. So much so....that I was and still am amazed at the kindness of a person who has never met me or my family. Well, yesterday, I got yet another Christmas surprise from her. It was a red ball, an ornament actually. Her sweet note said, "this is all ready to go, just turn on!" I had no idea what it was really, and thought it was going to play music or something. So, I turned it on....and like a little television, a slideshow of pictures of my kids just started flashing by on the cute little screen. I was dumbfounded at the amount of time she must have invested on making this. Downloading pictures then uploading them....buying this sweet gift....mailing it. It was just heartwarming. Thank you Loryne. I will cherish this always.
Third, I got my NEW camera!!! Another wonderful "cyber" friend of mine, Stacey, let me put her Canon Rebel Xti in Lay-a-way with her! She was selling it. So, I sold my gold, sold some stuff on ebay, and made small payments over a bunch of months....and I finally got it! I am STOKED!! Now, all I need to do is figure out how to use it! :) Here are some pictures I have taken. These were all just point and shoot...no fancy footwork yet. Maybe my Uncle Bill can give me some photo pointers while he is here on Christmas Eve...wink wink....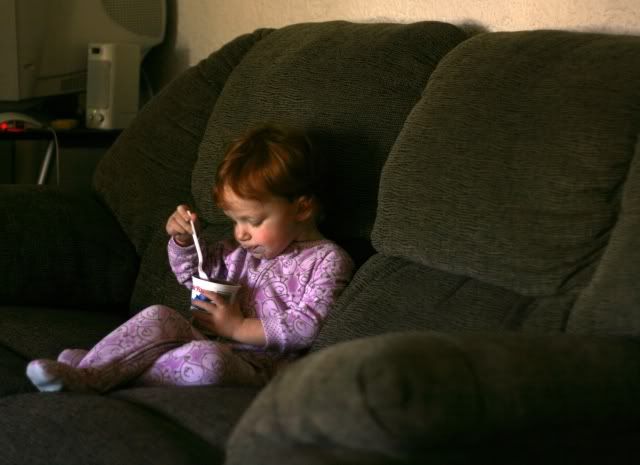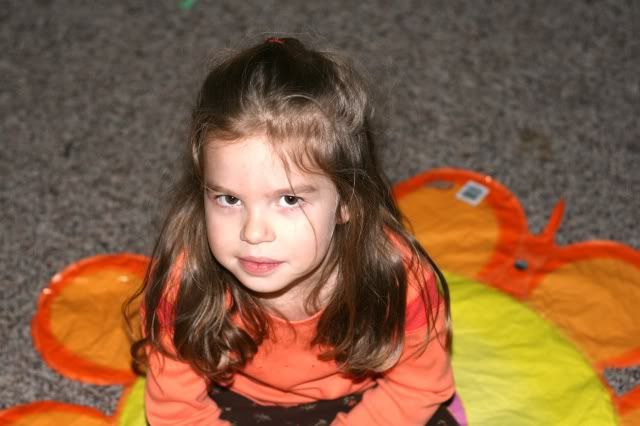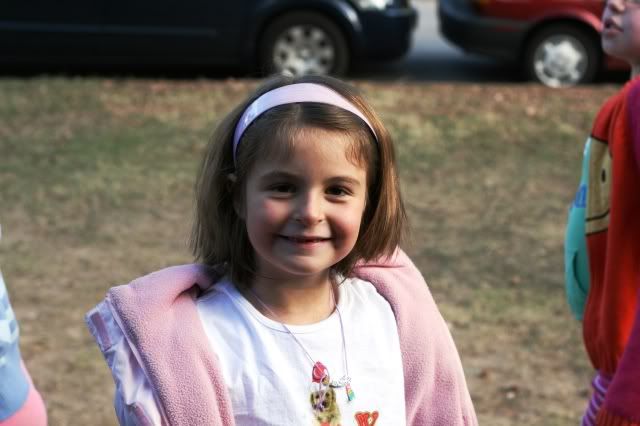 And this one....she was digging in the dirt, and then her nose. What a little princess!