I thought I would jot down some of the kids most recent favorite things.
Julianne's new thing is playing on the computer. Specifically, she likes to play on Starfall.com. This is all very new to her, and we are all pleased as punch that she can manipulate the mouse, and do so well!!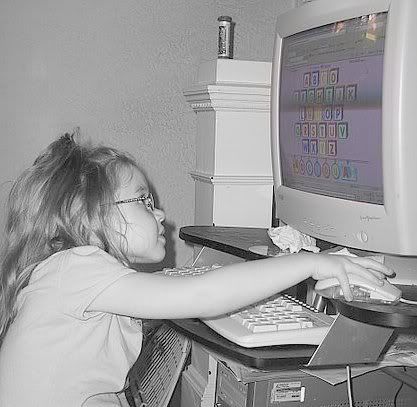 Mason currently love his sisters "go go boots". He absolutely loves pretending that he is Hannah Montana. We let him...and just love how much he makes us laugh.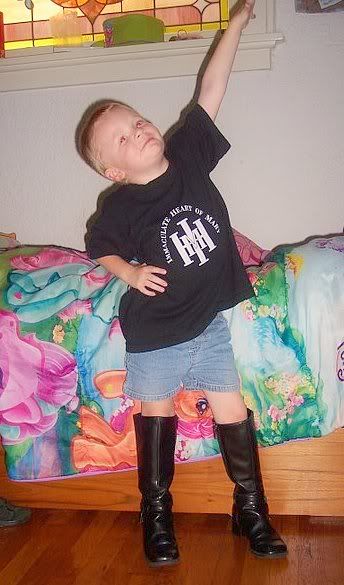 Alena received some new sandals in the mail from a great friend of mine....Sharon. She loves loves loves these things.....:)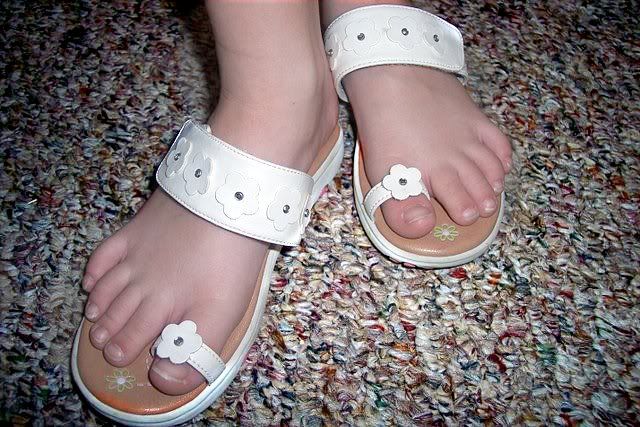 Wow...those pics are big.....So sorry.